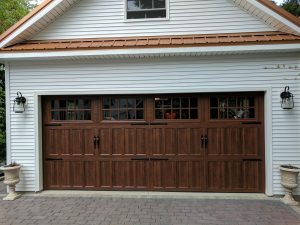 Manitoba Garage Door supplies and installs Amarr,  Steel-Craft, and CHI garage doors, as well as several other brands depending on customer requirements. We keep many sizes in stock, and can do custom and odd size doors as well.
Manitoba Garage Door sells the highest quality brands in the industry including:
Steel-Craft
CHI
OHD Corp
Liftmaster
Chamberlain
And Many More
We carry a complete stock of quality OEM parts including:
Springs
Cables
Rollers
Hinges
Bottom Brackets
Struts
Locks
Panels
Keypads
Remotes
Photo Eyes
Travelers
RPM Sensors
Wall Panels
Gear Assemblies
Logic Boards
Tracks
Sections
Weatherstripping
Bearings
Bearing Plates
Shafts
Glass
And Much More …
In addition to this we also install most customer supplied doors and openers. Manitoba Garage Door also repairs all makes, and models of wood and steel garage doors and all openers with available parts. (eg, Craftsman, Liftmaster, Steel-craft, Genie, Stanley, etc)
Please note: Many garage door parts and repairs are extremely dangerous and can cause serious injury or death. It's because of these liability reasons we do not sell parts over the counter. All repairs should be completed by a trained service technician.
Spring repair is NOT a Do-It-Yourself job.
Garage door springs are under a lot of pressure. They expand and contract, or twist with a great deal of force to counterbalance the weight of the garage door. If the incorrect springs are used, the existing springs are broken, or the springs are not property adjusted, they can cause catastrophic damaged to person and property. Our technicians are equipped with the proper tools and are property trained and experienced to get the job done safely, and correctly.  Because of the inherent danger, we DO NOT sell springs over the counter, however our trucks carry full spring stock, and can even custom make the correct springs for on site service.
Proper and safe operation of a garage door is utmost important for every garage door, big or small. That's why, we recommend following the manufacturers inspection and maintenance schedule of the door to keep everything in proper working order, and extend lifespan
Types of Garage Door Springs
There are primarily three types of garage door springs, Torsion springs, Extension springs, and Torque tube springs. Torsion springs are located above the door on the header and the shaft runs through the middle. Extension springs are attached to the either side of the door and stretch longer as door closes, and shorten when door is open. Torque tube springs are similar to torsion springs, except the springs are much smaller and fit inside the tube shaft.  The job of all types of springs is similar, in that they are used to counter balance the weight of the door. It is very important for longevity of door and opener, as well as safety of the system that these springs be correctly sized, and balanced.  When replacing springs, Manitoba Garage Door only uses the highest quality springs, for a higher number of cycles, and therefor lower operating costs.
(204)996-9600
CLICK HERE TO SEE PHOTOS OF OUR WORK