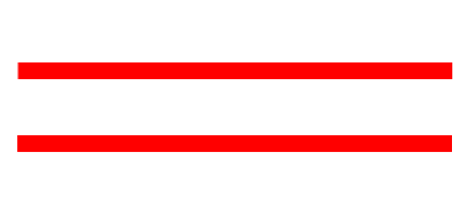 For Sales, Service or Installations, please contact:

(204) 996-9600
info@manitobadoors.com
Broken garage door? We can fix it! Door beyond repair, or obsolete? We can replace it!
At Manitoba Garage Doors Winnipeg, we are committed to providing top-notch and dependable overhead door support to our clients. Our affordable on site service takes care of all your overhead garage door needs. All our professionals are expertly trained and equipped to repair all makes and models of overhead garage doors efficiently, affordably, and to the highest standard of quality in the province.
We have been in business for over a decade, and have completed over 30,000 service calls in Winnipeg and surrounding towns. Manitoba Garage Door is locally owned and is committed to delivering high quality solutions at affordable prices. So call us anytime 7 days/week!
Manitoba Garage Door Company
204-996-9600
187 Sutherland Ave Winnipeg MB R2w3E6
I had a broken spring replaced on January 29th 2016 and just wanted to pass on my appreciation for the excellent service I received. I left a message the night before asking to be called in the morning. I was called at 8:00 am and the work was completed by Josh by noon. Great job, professionally done! Also took the time to measure for a possible door replacement in the future and sent measurements to the office to be placed on file.

I was really pleased with the work done on my garage door and when I get it replaced, you will be the first place I call.

I want to tell you how happy I am with your company. I had booked originally with another company and due to the cold weather they canceled and rebooked me twice. After the second time I told them I didn't want them to come anymore since they proved unreliable. I then called and booked in with a man named Josh from your company and even though it was almost -50 degrees outside with the windchill, he arrived at the agreed upon time. He had all of the parts needed to complete the job, and got my door working within the hour. I was also very happy that the total came in a little lower then the quoted price range I was told on the phone. That was an added bonus and as a thank you I am writing you this email for your website. I will certainly recommend you to anyone I hear who may need your services.

I had the most sensational experience with this company. Inquiries were responded to within minutes, the service call, despite it being a very busy season was exceptional. They got my work done almost right away. The technician that worked on my garage was also very kind. I was inquiring about a lower door seal but he was kind enough to make some tweeks so that my door restested perfect so I didn't need to purchase anything extra. I would definately use again and highly recommend to others.

Just want to thank you, and pass along that the guy you send out (Ben K) was very knowledgeable and courteous, he did a great job. Thank you

Good morning Josh, I want to thank you for a job well done on the repair of my garage door along with the installation of the opener. Your door employee was very respectful in answering questions and seemed knowledgeable in what he was doing. I will definitely keep you in mind when I want to up-grade our garage door. Thank you

Thanks for the excellent job, your technician did on our garage door opener! We are extremely impressed with your teams professionalism, timeliness, and attention that you provided to us. Please pass on my thanks to all that were involved. I will recommend you to anyone! Sincerely

Hi Josh, I just wanted to let you know how happy I am with my new garage doors and the service I received. Your installer, Ryan, was prompt, courteous, and professional. I'm happy to share with others the positive experience I had with your company. Regards,

I like to say thank you for first class service by your fitter, he was such a pleasant and polite guy,and he gave us a warmth feeling he know's his job. We would recommend your company to other people. Last thing, thank you for understanding our situation

I want to thank you for the prompt service today to rebalance my door. Ben is so fast & courteous & answered all my questions. I'm very impressed with your work & will definitely tell friends

Hi! I just wanted to thank you for your great service! I appreciate how prompt and efficient the work on my garage door was done. Ben did a great job of repairing and strengthening my garage door and took the time to go over the work that was done. I will definitely recommend Manitoba Garage Door Repair to others! Thanks again

All I can say is "WOW! what a big difference it makes with our new garage door!" Love it!!! Thank you so much for your prompt and professional service! Thank you

Hi Josh, Just wanted to say thanks for everything and my new garage door! Ben (I think that was his name) was fantastic, and I am overly thrilled to have a beautiful and working garage door. Most of all I just wanted to say that out of 3 other places that I received quotes from, the prices were all basically the same but I chose your company because of the service you gave me! With many years in the service industry myself my standards are higher than most I think, and I'm frequently disappointed at the number of places that offer mediocre service. I can say this was not the case with you guys! So thank you

I've used you guys - it was an awesome experience!

Hey Josh. Just wanted to say thanks for the great service. Ben (I think that was his name) was friendly, fast and explained everything to me. You have my recommendation.

Hi Josh, I just wanted to say thank you. You, your company and staff are very sincere and professional ! You handled my job very promptly with excellent service. I highly recommend Manitoba Garage Door Repair !

Hi I am emailing to say that I am very satisfied by the service I received this am. I had purchased a Craftsman Automatic Garage Door Opener and they arranged for an installer, Manitoba Garage Door Repair. Your company responded in a couple of days and arranged for installation Aug 18 between 8 and 10 am. Ryan arrived at 8:30. He was prompt, efficient, knowledgeable and polite. He didn't mind that I watched the majority of the installation so I could see how the system worked. He took about an hour it all worked. Later I even got the system to work from our Ford's homelink. Consider me a very satisfied customer and Ryan is an asset for your company.

I have nothing but great things to say about Manitoba Garage Door Company. They have great prices on their service; they are reliable and were able to get my garage door fixed in a day. I would use their company again, and have recommended them to my friends and family.

Thank you guys for service. The new door looks great! I'm glad I found you

Just want to let you know what a good job you guys did today with the new garage door. Ben was fabulous and my husband was impressed with his quality of workmanship. Let us know if we can give you a recommendation to anyone. Well done!

Door is in and it looks great. your installer Ben is very good. was very courteous, hardworking and knows what he is doing. you should give him a bonus. I am very happy with the service provided and will recommend your company to others (I am hard to please and don't say that very often, so well done!)

Hi Josh and Ben. We are so pleased with our new garage doors. From the first phone call to the final clean up the effort from Manitoba Garage Door was professional and friendly and priced right. My son recommended the company and said we'd be pleased. He was right. Josh helped us with an on sight estimate and color selection and info on the best door for us. Ben came to install and was able to finish two large doors in an afternoon. He was so organized and careful with his work which was wonderful to watch. The doors work perfectly now and Ben adjusted the opener chains which were too loose. The lights on the openers work now and it's so quiet, no more noisy vibrations. Thanks so much. We will be recommending this company to our friends. Thanks again for a job well done.

I think it is always nice to show appreciation for a good job , well done with a winning attitude. This is by fourth experience with this company and all four experiences were very good. This time it was a repair on an an overhead door that I called about Friday afternoon and on Monday by 12:00 the repair was expertly completed. I can only say these guys are very knowledgeable and provide a great service every time I have called and can recommend to everyone looking for an overhead door supply and repair company......Manitoba Doors are an excellent choice.

I just had my door replaced by your company and am very impressed. What a difference! I called around and at first you appeared to be middle of the prices, but then I asked what was specifically included and not included it became apparent that the 2 lower prices neglected to mention all the additional charges like removal of old, weatherstripping, opener bracing. So after including everything you were the clear winner and the quality is unbeatable. Great product, great warranty, can't go wrong!

Old door works great! Thanks!

Thanks to you for helping me out getting my garage door fixed today! Ben was fantastic and explained what needed to be done, and gave me an estimate, that was accurate and fair. Great service that  I would certainly recommend to other! Kind Regards,

Ben just finished installing our new garage door today at 5:00 pm. First of all, hats off to Ben for working in -26 degrees (-38) with wind chill. He was professional, friendly and informative despite the conditions. From my first encounter with Josh, I was impressed with his promptness, knowledge and customer service. All the way to the finished product was a great customer experience. I would recommend Manitoba Garage Door to anyone looking for professionalism and workmanship. Thanks Josh and Ben.

Reliable & professionals, thanks you both Josh & Ben for taking the call on New Years eve and replacing the door yesterday... Well done!

Hi I am emailing to say that I am very satisfied by the service I received this am. I had purchased a Craftsman Automatic Garage Door Opener and they arranged for an installer, Manitoba Garage Door Repair. Your company responded in a couple of days and arranged for installation Aug 18 between 8 and 10 am. Ryan arrived at 8:30. He was prompt, efficient, knowledgeable and polite. He didn't mind that I watched the majority of the installation so I could see how the system worked. He took about an hour it all worked. Later I even got the system to work from our Ford's homelink. Consider me a very satisfied customer and Ryan is an asset for your company.

Thanks guys! You did a great job and we couldn't be more pleased with your service. We'll definitely recommend you to others.

Hi Trevor, I just wanted to let u know I was very impressed with the work your installer Ryan did on my garage. He was efficient, polite and showed pride in his work. I'm very happy with the work that was done and I will definately be getting my second door done. I will be recommending your company to my family and friends.

From start to finish it was a pleasure to work with both Josh and Ben! My initial phone conversation with Josh was very informative and straightforward. He explained pros and cons of various styles of doors, told me how to measure the rough opening for the estimate and explained what I would be looking at for a new opener. Josh outlined the quality and benefits of the products the company uses and I felt confident that I had been well informed prior to my decision to go ahead. Ben came out to do an initial measurement and my installation appointment was scheduled promptly. On both occasions, Ben showed up right on time. There couldn't be a more pleasant young guy to work with and he seemed to have genuine enthusiasm for the job he was doing and the company he represented. That in itself was very refreshing, having endured a lengthy parade of less enthusiastic workers on various renovations at my cottage and home. Ben didn't charge me extra to remove a 2' x 4' rack that was built above the old door and cheerfully took it down before starting the installation. He was all done within a matter of a few hours, including a tutorial on the features of the opener and remote entry. Overall, the professionalism of Ben's installation skills and Josh's phone mannerisms, their willingness to walk me through both my decision and the mechanics of the job and Ben's impeccable cleanup of the site really stand out in my mind. This company has a winning combination of personnel, products and technical/communication skills that will leave any customer smiling with satisfaction. … Which is exactly my reaction every time I drive up to my lovely new garage door! Thanks, guys!

Manitoba garage doors did a beautiful job installing a double garage door at my house replacing an existing garage door. It is a focal point of our home and everybody who has seen it is very impressed. I highly recommend using this company for your next installation.

Thanks for the excellent work! You've impressed me twice with your quality workmanship!

Our garage door broke on a long weekend and I decided to replace it myself. Josh was able to get Ryan to meet me at the shop on Sunday to supply me with a door package, while assuring me they would be happy to come by to fine tune it if I ran into any difficulties (which I did). Josh arranged to have a tech come out to finish it off on Tuesday. Very impressed with the punctuality and professionalism of everyone involved as well as the outstanding customer service

Dale M

The installer you send out did a wonderful job, he was very polite, and showed me everything he did, and explained what I can do to make my door last as long as possible. There was two companies I was considering and I know I made the right choice, from the man I spoke with on the phone, to the arrival time ON TIME, to doing the work below the quoted cost, and cleaning up the mess. You have a customer for life should I need future work.

Thanks Manitoba Garage Door - your service was incredible! Very fast, friendly and insightful service, and you were able to diagnose and replace my garage door over the Christmas holidays within days - for a very affordable price too! I will refer you to all my friends 🙂

Just had one of your guys come out and change a broken spring on my daughters garage door. Thank you for the prompt service! Chris S - Mulvey Ave

To whom it may concern Just a few words to inform you that you have a very special young man working for you.I think his name was Jordan,but not sure.Anyway he presented himself and Manitoba door very well.He took the time to explain the ins and outs of garage doors and openers.I was also impressed with his skills installing the new door opener. Im sure he could have done this blindfolded.In closing,it is rare to see a young man with so many attributes. He is for sure a keeper.

Your technician Josh was very Professional and did a really good job. I appreciate the clean up service and the time he took to go over everything with me. I had never heard of your company prior to this (insurance) claim. Will recommend you guys to anyone needing such services. Thanks!

Thanks Josh for the excellent service installing new springs on our garage door. Quick, polite and professional, the way it should be!

Last week you guys fixed my garage door in seven oaks north after another company tried and was unable. I though I would have to replace the whole thing based on what the last company told me, but when your man came out and was able to repair it and get it running smoother then it ever has in less then an hour. Very happy about that because it is Christmas time and money is always tight. When it does come time to replace the door in a few years, you will be the company I call. Merry Christmas!

Hey Josh Gotta tell you that Manitoba Garage Door's service was outstanding. Your service technician was on time and did the job when you said he would! I have been chasing a company who promised to pour my garage floor for four months. Four months of "we will do it in the next three weeks!" wears pretty thin. Manitoba Garage Door gave me a date and completed the work as promised, on the day you promised and for a reasonable cost. Thank you and I will most definitely be recommending Manitoba Garage Door to anyone who needs work done on their garage doors. Thanks for restoring our faith in small businesses.

Ben did an awesome job replacing my old "barn" doors with a new 6' x '8' garage door and opener. He also had to rebuild the frame on that old garage....I'm sure was a lot of work..... Thank you Ben and thank you Josh for being friendly and professional. I will definitely recommend your services......

This email is to thank Ben for the outstanding and fast service provided today. I phoned this morning about my door spring being broken and it's 16:30 and everything is done. And that's with Ben doing two more calls plus lunch before he could get to my place with the new parts. I think you have the right business model which is FAST, FRIENDLY and CHEAP. I'm building a garage at my cottage this summer. I'll give you a call for the door. Thank you very much.

Hi Josh, I just wanted to say thanks for the great service. The fellow that came out was very courteous and knowledgeable. He also explained several things to me which will help me to maintain the door and opener and I really appreciate that. Kind regards

It is hard to find a company these days who takes pride in their work, however, I think I just found it in Manitoba Garage Door Repair. I knew my experience was going to be good from the minute I called. The gentleman who answered the phone could not have been more helpful and courteous. Even though this is a busy time of year, he was able to schedule a door repair for me at the end of the very same day. When Ben arrived to fix my door I knew I was in good hands. He explained everything he was going to do and assured me that my door would be working before he left. True to his word, the door works like a charm. He also told me he measured the door and recorded all the specifics of my door so that a record could be kept on file in case of future incidents. What an excellent idea! I could not be more pleased. And even though I would love to keep this company to myself, I have several friends who I definitely will be recommending this company to. Thanks again!

Thanks for the excellent work! You've impressed me twice with your quality workmanship!

"The guy onsite is working hard and very professional, guys like that are hard to find, thought you should know. Thanks for the prompt service."

What an incredible customer service company this is.  I was surprised to move into my new home and find out that the Automatic garage opener was an extra.  While doing the walk around the contractor advised me to go out and get a garage door opener and he would install it for under the table for $200.00. I found Manitoba Doors on Kijji and immediately liked what I saw from customer feedback so gave them a call.  Jake was incredible and offered me a price that included parts (2 remotes and keypad) and labor for around $375.00 which instantly saved me over a $100.  They even came out to my house, while I was at work, did the job including wiring and made a schedule within less than 24hrs from when I spoke to them. I have not experience this type of incredible service in a long time and cannot stop beaming about this company.  If you need help on Garages, tell your friends about Manitoba Doors. Thanks

I want to tell you how happy I am with your company. I had booked originally with another company and due to the cold weather they canceled and rebooked me twice. After the second time I told them I didn't want them to come anymore since they proved unreliable. I then called and booked in with a man named Josh from your company and even though it was almost -50 degrees outside with the windchill, he arrived at the agreed upon time. He had all of the parts needed to complete the job, and got my door working within the hour. I was also very happy that the total came in a little lower then the quoted price range I was told on the phone. That was an added bonus and as a thank you I am writing you this email for your website. I will certainly recommend you to anyone I hear who may need your services

Josh has done many jobs for me. He always answers my texts or calls, gets someone out ASAP and makes sure the work is done properly. Josh, I've been happy with your work! Happy to recommend you.

Thanks for a job well done. The door looks great. Your installer was excellent. Thanks again, I appreciate the prompt service. Regards,

Thank you for the prompt service. The whole process start of finish was nice and smooth, and I love the new door. I would definitely recommend you to others. All the best!

Your company just put in two garage doors for me and I am just writing to say Thanks. I got your number from a co-worker who had you do a repair on for her last year and said you did "a bang up job!" I also am very happy with the final result. The doors are very well made, look great and they run beautifully. Thanks guys! (BTW, your company was over $700 cheaper then O******* D*** of Winnipeg who I also had do an estimate, long story short they didn't have the color in stock for 4 weeks, so I called around. Glad I did)

Just wanted to send a note to say thank you for the job you did on Tufnell yesterday. It was great and my wife and I are extremely happy. Thank you for finding us an affordable replacement. Even though it is unfortunate the door fell, we are very glad to have the new one up. Thank you! We'll definitely be recording you to anyone we know who needs anything related to their garage.

Many thanks for the prompt and excellent service! Very professional work and very knowledgeable technicians. I will certainly recommend you to anyone needing garage door service.

I had my garage door springs replaced this week and couldn't be happier with the service I received. Josh promised to have a technician arrive as per my request (short notice) and even though it was a miserable snowy day, Ben showed up right on time, which was earlier than his regular starting time ! He was so pleasant, knowledgable, and quick, it was very impressive. He not only replaced the broken parts, he thoroughly adjusted the door, the cables, and the automatic opener, and also showed me a few maintenance tricks to extend the life of the door and springs. Believe it or not, the total price of the job was actually UNDER the estimate over the phone ! Thanks again. Extremely satisfied customer

I had Josh come and fix my door today, and I just wanted to say he did a wonderful job, and I took the time to show me everything he had done. Thanks for the quick service

Had my springs changed today but a polite young man, Fantastic work! I was very curious how it all went together and he answered all my questions and explained why and how it all works. Price was the cheapest I found, and you guys also were the first to call me back (by several hours) couldn't be happier! Thanks guys

Thank you for the quality job! My door was going to be replaced through insurance by another company, who was never showed up or returned my calls. I took a couple days off work so I could be home and they never showed up, finally I called a company on my own (you guys) and not only did you get me a better quality door with a higher R value, you got it done the exact date and time you said you would to the hour! I will be recommending you guys to my friends and family. It was refreshing to deal with a company that values customers and actually did what it says, when it says!

Spoke to Manitoba Garage Door repair on Thursday, they came out on Friday morning. Very professional, no ego, just a good guy. Great work, very quick in and out. He explained what needed repair and why. He also had tips for prolonging the life of the repaired parts. They care about their reputation and the work they do. Not a lot of companies care anymore about customer service. These guys do. I would recommend them to anyone. Thanks for the great service!!

Hi Josh. Thanks again for fixing up the door so quickly. My wife is particularly happy that the door could be saved! Thanks again.

Hello Josh, Thank you very much. Everything is installed and working great and you train your people very well. Have a great day.

Just wanted to thank Josh and Ben for the fantastic service! At the start of winter cold snap is always when things go wrong and at my house it's no different. My old garage door came apart as it was opening up one night over a freezing cold weekend and was a complete mess. Monday morning I called Manitoba garage doors and spoke with Josh who, based on my house location was not only able to tell me the size of the door but provide a great quote over the phone. The door was ordered (after site check) and was ready to be installed on January 31st , which was one of the coldest days so far. I thought for sure they would reschedule for a warmer day and would not have blamed them if they did, it was -42 and then some. The technician Ben arrived bright and early and installed the door with no complaints, even when his tool batteries kept freezing on him. He did a great job explaining everything and hauled my old door away. The quote Josh had provided was what I paid and not a penny more, unlike other companies who seem to always come up with unforeseen costs. I can't say enough good things about this company and have recommended them to my friends and family! Thanks again guys!

Our garage door opener has been on the fritz for a while now and while I'm not surprised since its original to the house, I'm a little peeved that the sucker decided to stop working in DECEMBER of all months. Oh well... on the brightside, great company to deal with! Manitoba Garage Door Repair are fantastic! Called this morning, they came this afternoon, its done and all for very reasonable cost! 🙂

Hello Ben (Service Tech), Thanks again for the quick response time and excellent over all service. Door is working like a charm! It was a pleasure meeting you Thanks!

Just got my door installed. Great service and professional install. Thanks,

Just wanted to say thank you for a wonderful job on my garage door. Ryan was totally patient & explained everything I needed to know, quickly had a quote for me & the next day had my new door installed by noon! Made my old garage look almost new.

Manitoba Garage Door is a very well run company with excellent service. Prices are competitive and the work quality is the best I've seen. In my painting company, I frequently recommend and get thank you's from clients who we refer to Manitoba Garage Door. They do the job right and provide timely, hassle free service at a very competitive price. What more could you ask for? Thanks again Manitoba Garage Door!

Great friendly service! I used them for 2 opener installs. I explained that we needed to replace an older unsafe Stanley opener (a deathtrap waiting to happen with young kids around and no safety/reversal features) and Josh was able to fit us in very quickly even during the busiest time of the year. He was also very knowledgeable and honest about the pros and cons of the Liftmaster models he sells vs. a Costco deal that I was considering. Highly recommended.

Today Ben came over to help replace a garage door panel at our home on *** Norcross Cres. Both you and Ben have been professional and patient in answering our questions and we would definitely recommend you to our family and friends.

Prompt, reasonably priced, and very reliable service.

Thank you for the great service! The installer was pleasant + efficient. He gave me an estimate of the time required to install my overhead door and opener and completed the job within that time. He provided product information and a phone number to call if I had any questions or problems. I am very pleased with my overhead door and opener and would recommend your company to anyone looking for efficient and reliable service. Thank you from one Happy Customer

I wanted to thank you for the quick repair on our garage door.   Fast, efficient, friendly and professional.

Josh, It's been a little over a week since the new garage door was installed. I am quite pleased with the end result, it looks perfect. Ryan was very thorough and did a great job. I'd have no problem recommending Manitoba Garage Doors to anyone. Once again, thanks for an awesome door.

I can't say thank you enough for helping me out in such short notice today. I'm not sure who I spoke with on the phone but he assured me that he would try to fit us in even though your schedule was full for the day and you did. I was worried I would have had my garage open at night but you guys took care of everything. Thank you thank you thank you. I will call only you should I ever require your services.

Josh/Ben, Thanks for the prompt service is getting my garage door operational on Liberty. You were both friendly and knowledgeable and the service was prompt. I will be in touch soon regarding the replacement of the door on the smaller garage. Thanks again.

Excellent service! Made a call in the morning, and by the time i got home from work it was fixed. Fast, quick, well priced. Haven't had a single issue with my garage door since! Thank you!

Hey Josh. Just wanted to say thanks for the great service. Ben (I think that was his name) was friendly, fast and explained everything to me. You have my recommendation.

Very appreciative of the prompt and reliable friendly service we received from your company. Your installer Ryan Bright was such a delight. Very knowledgeable, friendly and so accommodating. Thank you

Thanks again - WE LOVE our door ! And Ben was wonderful - fast and really knows what he's doing! I appreciate you going the extra mile to get our business and I will be recommending you !

One of your fellows (Josh) came out this week and fixed my door for me, just writing in to tell you what a wonderful job he did. I'm not sure who I spoke with on the phone when setting up my appointment, but they were also very helpful, and I felt comfortable that you knew exactly what to do. I previously had another company do some work for me and the man they sent out was quite rude and kept trying to upsell me on things. When Josh came out he fixed my door up, gave me a few tips on how to make it last as long as possible, and told me approximately how much longer this door should last by looking at the components. Thank you for the professional service. Class act all around, have a Merry Christmas!

Josh was TERRIFIC! Thanks for the quick response! My garage door works just fine now. I would hire you guys in a minute! Thanks!

Thank you. Josh is a very nice man and effective service guy. Followed me to get the cheque, because I took the wrong one. Explained everything to me on site. Will call you guys again.

We first met the men at MGD at our son's place where they got a forty-year-old garage door working reliably again. They did the fix, offered to supply a new door - of course - but there was no pressure, just a friendly offer and a ball-park quote. So, when we backed through our own twelve-year-old garage door, MGD was the obvious choice. It was a good decision: prompt work well done, courteous service, good price, works great - just so as long as we can now remember to raise the door before engaging reverse.

I had Josh K here in Winnipeg come to service my garage door. I just wanted to let you know that he provided me with such excellent service and honest information that I wanted to write and let you know. Josh was on time, he was thorough with keeping me informed and did not charge me more than what he quoted. He was courteous and I was impressed. Good service is so hard to come by, it seems, so I just wanted to let you know. Cheers

A week ago Thursday I had a 10 X 7 garage door installed. The service was excellent and the door is fantastic.

Thanks for the fantastic service Josh.  I am very impressed.  The technician did a great job replacing my 16' garage door.  Fast, professional work at a great price, what more can you ask for. Will definitely recommend you to friends. Thanks Again

Hi Josh, I just wanted to thank-you very much for job well done on our garage door opener installation . You took the time to explain the difference between your professional series garage door openers verses the big box store garage door openers and answering any question I had. I'll be recommending you guys to any people I know who need your services. Thanks

Hi. I just had one of your service guys come change a pair of broken springs at my house. I watched how its done and boy I'm glad I didn't try it! I probably would have lost a finger or two! The Door balances perfectly. I can open and close it with one finger where before It took both hands. Thanks again for the great job!

Just wanted to thank you for the prompt and excellent service. Thanks

Thank you Josh for the excellent service and great workmanship with installing a new Steelcraft garage door in August,2012. The whole process was so friendly and professional that when I needed a new door opener this summer, your company was the first choice. The service was again very prompt and professional. I HIGHLY recommend Manitoba Garage Door because when a company offers this kind of respectful, friendly, professional service and workmanship on a consistent basis they deserve to have everyone know who they should call; call Manitoba Garage Door.

From start to finish this company was a joy to deal with. I've worked quite a bit with a another company in the city prior and after they messed up one to many jobs, I started looking for a new door company and came across Manitoba Garage Door, what a breath of fresh air. Its nice to work with a company that makes you feel they appreciate you as a person and customer, and not just another commission cheque. Manitoba Garage Door went over and above from the first phone call, to site check, to workmanship, to cleanup. The price was very fair, and at the lowest I could find, but very cheap when compared to the high quality product and workmanship I received. Plus Manitoba Garage Door was the only one that included a lifetime installation warranty at no extra charge. Great to know I'm in good hands! Thanks again guys.

Manitoba Garage Door Repair did a super job for us today ! Nice to see good business people making promises and keeping them !! Thanks Josh and Ben

I hired Manitoba Garage Door to install a door and opener on an old garage that had barn doors that just wouldn't open. They provided me with a quote the same day I called them. The installer did an excellent job re-framing the opening and installing the new door and opener. Price was reasonable and the quality of the products they install are top rated. Very professional work. I would highly recommend these guys.

Just to add what so many others have said before... GREAT quality and GREAT service... I would recommend this company to anyone who needs garage door work... Thanks Ben

Thanks Josh. The professionalism that was displayed on this job is greatly appreciated.

To whom it may concern:Please accept my thanks for your prompt service. Before even sending out a tech, my problem was attempted to be solved on the phone which would have cost nothing to myself. You tech that came out not only solved the problem for me, but took the extra time to do some maintenance, resulting in the door working much better than before.Once again, thank you

Thanks guys, what a difference the new door makes! I'll recommend you to anyone I know!

I want to thank Ben and compliment your company for the excellent service I received when getting my garage door opener installed. Ben was knowledgable about your products and reassured me that I was getting a high quality product. Ben is an excellent ambassador for your company. I look forward to using Manitoba Doors services in the future when it comes time to purchase a new garage door!

Hello, I just wanted to thank you for all your help with the garage doors. Everything looks great and we are very pleased. I would recommend you guys to anyone. Thank you,

Hi I had you install 2 garage doors for me on Thursday morning. The fellow that installed the doors did a fantastic job. he was very well organized and very respectful of my property. The doors look like very good quality doors. Thanks

Hello. One of your men was working on my neighbors home and as it would turn out my door had been sitting at an angle for a few weeks. Just letting you know he was able to fix it right up, and did a very nice job. Thank you!

Hi Josh or whomever it may concern, One of the main things that made me call you guys was the testimonials I saw on your site… I am a firm believer in letting people know when they have done a good job and I wanted to let you know that I really appreciated the prompt and professional service that I got at my home… Ben was out right on time and finished when he said he would.. He did a great job and represents your company very well.. No surprises, no extra charges… Just a job well done.. Thank you guys very much!! I will be recommending your services to all my friends and family. Cheers!!

Thanks for the immediate response and having a technician come out so quickly. Your customer service is amazing, and your technician was a pleasure to deal with and very knowledgeable! I appreciate you guys taking the time in helping my family out and thank you for making a terrible morning into a better day! I definitely will be recommending your services to family and friends in the event of repairs or installations!

To whom it may concern Just a few words to inform you that you have a very special young man working for you.I think his name was Jordan,but not sure.Anyway he presented himself and Manitoba door very well.He took the time to explain the ins and outs of garage doors and openers.I was also impressed with his skills installing the new door opener.Im sure he could have done this blindfolded.In closing,it is rare to see a young man with so many attributes. He is for sure a keeper.

I was referred to this company by a co-worker who used them in the past, and she was very happy. I did a bit of research and found plenty of info on them, lots of job pictures, and lots of happy reviews.The man on the phone was very helpful and polite, and the quote was very reasonable. The service man that they dispatched arrived on time, completed the work promptly.The work appears to be very high quality, and the man they sent seemed very experienced in the way he worked. Highly recommended

I highly recommend Manitoba Garage Doors ~ and I see I am in good company with many other happy Manitobans as a very satisfied customer !! Trevor sold me the job in a most persuasive, "no pressure" way ~ it is clear he is passionate about the business ! Josh arrived to install the new spring on my door and did an excellent job. He was cheerful, friendly and professional, and what I truly appreciated was that he explained what was broken and why, what he was going to do in advance, showed me how I can move my "beam" back in place, to trigger the door to go up if it encounters an obstacle ... and after he was finished, approximately an hour, he again showed me what he had done, the replacement spring, and explained how it works. Josh spoke to me as from one intelligent human to another. Too often, single female clients/customers receive less respectful treatment, so I just want to say: "First class marks for this!" True courteous customer service is very much alive in this business, with these people ! I also was very grateful to be offered your service on a stat holiday, at such a competitive rate. Guaranteed repeat business ! And lots of referrals !

I would like to say that Josh installed my garage opener and did a great job and was very easy to deal with. Thank-you,

Service, quality and workmanship...that is what Manitoba Garage Door is all about. I sent an e-mail to them and my finger never had the time to moved to the keyboard from the mouse and Josh called me back on my garage door opener problem...and on the Long weekend!!! Well the next day, the holiday Monday they came as promised and delivered on everything they promised.....A++++++++ I have no problems recommending them, Josh and Ben were exemplary in every facet of the transaction!!!!

Just writing to thank you for the great service. I already passed your company info to a co-worker who is having a similar problem, they will probably call today. Thanks you for the great service, much appreciated!

All I can say is that MB Garage is a WONDERFUL company!! Thank you Josh for all the help when I first called for inquiries. Talking to you was like talking to a friend. You can tell that you value people with your honesty and knowledge. Thank you Ben for doing such a wonderful job putting our door up today! I will be recommending you to all my family and friends. Great products, great prices, and wonderful people

FANTASTIC!!! I don't have one bad thing to say about Josh and his employees at Manitoba Garage Door. They were on time and professional. Our issue was small but non the less they were there! If I could give more than 5 stars I would!!!!!

Hello; My name is Chris Jensen. I just wanted to write a quick email to say how amazing Trevor & Ryan are at Manitoba Garage Door Repair. In the past month I have had 2 separate incidences with one of my garage doors due to a worker from a competing company who did not know what he was doing. The first time I called Trevor at Manitoba Garage Door Repair, he called me back within 5 minutes and we set up the repair for first thing the next morning, because he knew I had an appointment to keep and did not want my day disrupted my day because of a faulty garage door. He sent Ryan to come and fix my door for me. As promised, Ryan was there the very first thing in the early morning to fix my door. Ryan was very polite, friendly and professional in every way. He knew exactly what needed to be done and had my door fixed right away. He then gave the door and my other garage door a tune up and spray at no extra charge, and made sure everything was working perfect before he left. A few weeks later, in a separate incident with the door, (all due to this other company hiring unskilled workers who don't care) was in need of repair because the cable had come off. I called Trevor and he made sure my family and I were able to make it to the lake that day for our family day. He moved a few things around in his schedule to accommodate my family and once again sent Ryan to the rescue. It took only a few minutes and Ryan was able to repair my door cable and have us on our way. He even fixed the faulty repair from the other company as to make sure that this does not happen again. Ryan is a true professional in every sense of the word. He knows his job inside and out. He can see immediately what needs to be done and is able to do the job quickly and efficiently, all the while making sure that he respects your property, such as cars in the garage. He is extremely careful as to not damage or displace anything, and always asks permission before doing anything. He is very easy to talk to and he listens to your concerns to better be able to help you. As a business owner myself, Ryan is the type of person and employee that every employer dreams of having. He is very skilled, loyal and dedicated to his craft and his employer, and you can tell by the way he presents himself and speaks to you, and the way he speaks about his craft and his employer. I would and have recommended Trevor and Ryan of Manitoba Garage Door Repair to anyone who is in need of a repair or is in need of a replacement of a garage door. Call them, it will be the best decision you made. Thanks again for everything!!

Hello, this is Catherine You did some work on our door his morning I never do this, but I was just contacting you to thank you for the service. The fellow that worked on our door was delightful, helpful, intelligent, and really really knew his stuff, I won't hesitate to call again. hopefully I won't have to, but if I'm ever needing a repair, and we will definitely pass along your company to people we know so thanks so much for really a great experience Thanks

Hi Trevor, I just wanted to let u know I was very impressed with the work your installer Ryan did on my garage. He was efficient, polite and showed pride in his work. I'm very happy with the work that was done and I will definately be getting my second door done. I will be recommending your company to my family and friends.

Thank you guys so much for the awesome service! I had 2 other people come before your guy did to try and install my new garage door and after a combined 5 tries, I called you and wish I had the first time! Door is working great, and your employee made it look easy. All the best

Hi Josh, Your guys just finished the installation job and all I can say is WOW!!! The new door looks and performs great and is a HUGE improvement over the old door. You should be proud of the professional, fast, efficient and knowledgeable manner in which your guys did the installation. I will certainly highly recommend Manitoba Garage Door to anyone I know who is in the market for a new door. Thanks very much.

I just had a LiftMaster garage door opener installed by Manitoba Garage Door. There was excellent communication right from the start. The gentlemen I spoke with on the phone outlined the pricing very clearly. There were no surprises when it came time to pay, and the price was very reasonable. They were able to get me an appointment within a couple of days, which was great for us. Ben did my installation. He was very friendly, professional, polite, and answered all of my questions and showed me how everything worked. Of course, he also did a great job on the install. He was fast and clean, taking my old garage door opener and the waste with him. We couldn't ask for a better experience. Thanks very much to Manitoba Garage Door! Great job! We will be sure to recommend you to our friends and family.

Thanks for taking care of my broken spring today. The man that came out today did a great job. Very happy

I had Josh out this morning to look at my garage door. He was incredibly professional, informative, prompt, and helpful. He explained all processes, gave me tips on how to keep my garage door in optimum condition, and much more. I will be back, and referring your services! Thanks!

Thank you for the quick and professional service.  We are very impressed with everything about it and will certainly recommend you to our friends. Thank you,

Thank you for the enjoyable experience. We shopped around and decided on your product. You stated an arrival date for the product and it was met. You booked an installation date and time and the installer arrived 15 minutes earlier with all the materials and tools he required for the job. The installer gave an estimate of when he would be finished and he was right on the money. The garage doors are installed, look and work great and the installer made sure all the old material was removed. The installer (sorry I forgot his name) was a polite young man and and a diligent worker. I was pleased with the process from start to finish. Thanks for a great job!

Ben did a very professional job of replacing our garage door springs. In addition the bracket from the opener pulling on the door was installed incorrectly and was slowly damaging the door, Ben suggested installing a small bracket at minimal cost that resulted in a sturdier and quieter overall operation. We are very pleased with the work.

July 1.13 I want to thank Ben and compliment your company for the excellent service I received when getting my garage door opener installed. Ben was knowledgable about your products and reassured me that I was getting a high quality product. Ben is an excellent ambassador for your company. I look forward to using Manitoba Doors services in the future when it comes time to purchase a new garage door! Fast forward to May 12.15: This was my testimonial from 2 years ago. I just got my garage door installed by you as I promised I would use your services in the future. Again I couldn't be happier with the price, product and service. I see Ben is still with your company as he again did the install. He hasn't changed at all, an excellent representative of your company! Bravo to Manitoba Doors and Ben!

Had my new door put in today. LOVE IT. It makes the whole house look better. Very happy, and I would recommend you to everybody looking.

Thanks for the great work on the garage door.  Not only were we pleasantly surprised that you returned a call on a Sunday, but we were thoroughly impressed at how quickly you were able to come out and do the job.  Fantastic work on both garage doors and we would definitely recommend you to others!

Hi Josh, Thank you for the garage door. Your crew did an excellent job on the install and got the job done in good time. Apparently that door had not opened in 20 years, and it is already sending shocks through the neighbourhood. Thank you! All the best,

Thought we would let you know how pleased we are with our new door and opener. We are especially pleased with the prompt and professional service we received from both yourself and Ben. Ben did a quick and great job on the installation, even in the below freezing temperature. We wish you both all the best in 2016.

Josh, good morning, Ben just finished a prompt, effective, thoroughly explained repair on our door. In this era of goods thrown away and of offhand dismissals of people's concerns, it was a treat to have an excellent communicator and competent and respectful service person appear. Bravo to you and your company. Thank you!

Hi there! Wanted to say how happy I am with the repair done to our garage door last Friday. Works like a dream now!

I just had your company install a door and motor in my new house today. The man who came out to do the install was very quick, and polite, and very knowledgeable. The door looks and runs great, and the price was better then everyone else I spoke with (and I called probably every company in the city.. gotta be informed!) I got a few extra business cards to give to people at work. Thank you so much for a great job at a great price!

I recently contracted Manitoba Garage Door to replace the garage doors at my home. I am writing you to let you know I was impressed with the professionalism of your crew and the quality of the work that was completed. I would not hesitate to recommend Manitoba Garage Door for any garage door projects. Thanks again. Yours sincerely

Hi Josh, Just wanted to say thanks for the excellent service. The new door looks great and works much better.

I just had a new garage door installed by Ben from Manitoba Garage Doors. He removed my old wood door and installed my new door in a great and timely manner. Right from talking with Trevor to Ben doing the install, they were great and very profesional to deal with! I can't believe how good this door looks! After the install I also am having Ben comeback and install a new opener for my bigger door. Again, I will recommend Manitoba Garage Door to everyone because you can't beat their service and their prices!

Ben from Manitoba Garage Doors came by yesterday to install a door and opener. He took the time to explain the process and the product and he gave me an approximate time for installation. He finished about 10 minutes short of his estimate and then reviewed the installation and explained all the features of the opener to me. While he was working, he kept his work area clean and was very organized. Ben is polite and outgoing – a great ambassador for Manitoba Garage Doors. Thanks for the great product and excellent service.

Josh was quite timely and helpful with email correspondence.  When it came time to perform the installation, he did so cleanly and efficiently (professionally!), doing so trustfully while we were out.  All work was top notch with additional care and consideration taken in advising and providing better framework (at a reasonable cost - of course!).  Josh was also available for some after-sales service, helping with setting the keypad code. Thanks again!

Just emailing to say thank you for such quick service today, the door is working great.

From the initial phone consultation with Josh all the way to the finished garage door, I was thoroughly impressed. Knowledgeable, professional, and a thorough pride demonstrated within the work completed. I will be strongly recommending Manitoba Garage Door to anyone that is in need of a new garage door or repair work on an existing one. Service went above and beyond my expectations.

What a great job. I'm so impressed. He went above and beyond. I'm so happy. And I never ever got the run around like most company's And it was just overall great. And the worker was very professional . Thank you again so much

Last week you guys fixed my garage door in seven oaks north after another company tried and was unable. I though I would have to replace the whole thing based on what the last company told me, but when your man came out and was able to repair it and get it running smoother then it ever has in less then an hour. Very happy about that because it is Christmas time and money is always tight. When it does come time to replace the door in a few years, you will be the company I call. SDMerry Christmas!

Just got home and the door looks awesome. Thank your guys for a great job!..I'll spread the good word about Manitoba Garage Door

What a great job. I'm so impressed. He went above and beyond. I'm so happy. And I never ever got the run around like most company's And it was just overall great. And the worker was very professional . Thank you again so much